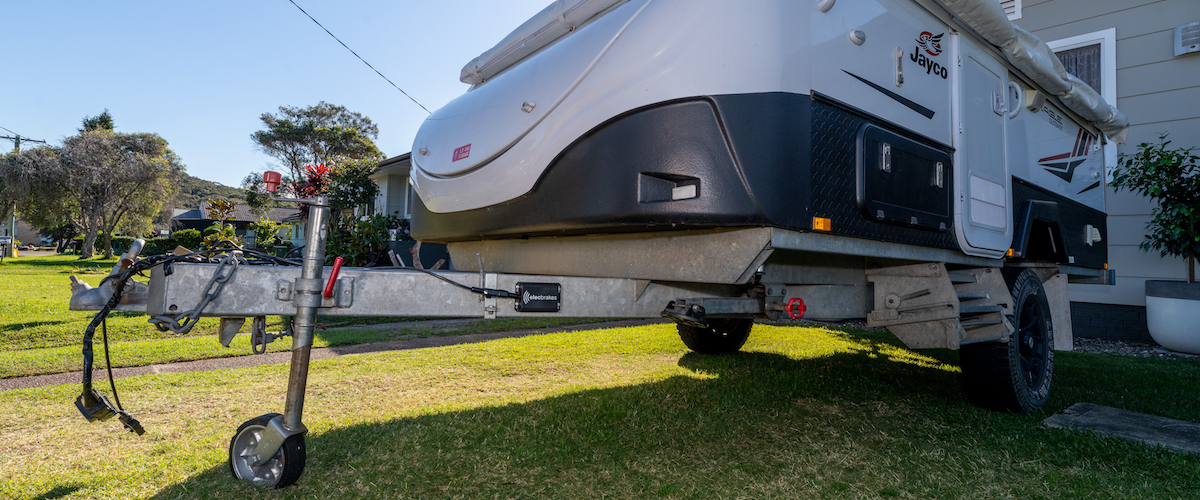 Elecbrakes - Bluetooth Brake Controller
Elecbrakes is a trailer mounted proportional trailer brake controller, wired directly into the trailers electrical circuit. Elecbrakes draws power from the taillight circuit as well as the brake light circuit ensuring sufficient power is available for up to two braked axles.
Braking is triggered by positive voltage being applied to the brake light circuit. Once braking is triggered Elecbrakes uses Microprocessors and Accelerometers to calculate and provide precise brake response.
Elecbrakes connects wirelessly to the in-car remote control and the user's smartphone. This enables intuitive adjustments while driving as well as access to a manual override. The smartphone app allows the user to set brake responses according to trailer load or driving conditions by calibrating five preset programs.
All of the preset programs are stored within the device on the trailer, ensuring any user can download their own copy of the smartphone app and will still have access to the Elecbrakes' preconfigured settings.
Get your own Elecbrakes installed in Perth today!
Get a Quote
Buy Now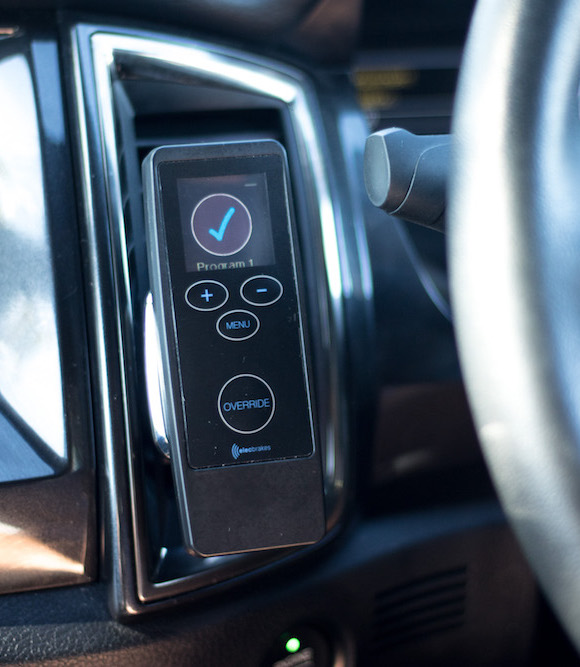 Electric Brake Controller Features
'Plug & Play' - Installed in 10 minutes
Trailer-mounting for multi tow vehicle use
Smooth proportional braking
5 Preset Braking Programs
Device stored settings for multi user access
Urethane resin encased electronics
Waterproof and shockproof
Easily connects to existing trailer circuits
Optional auxiliary power connection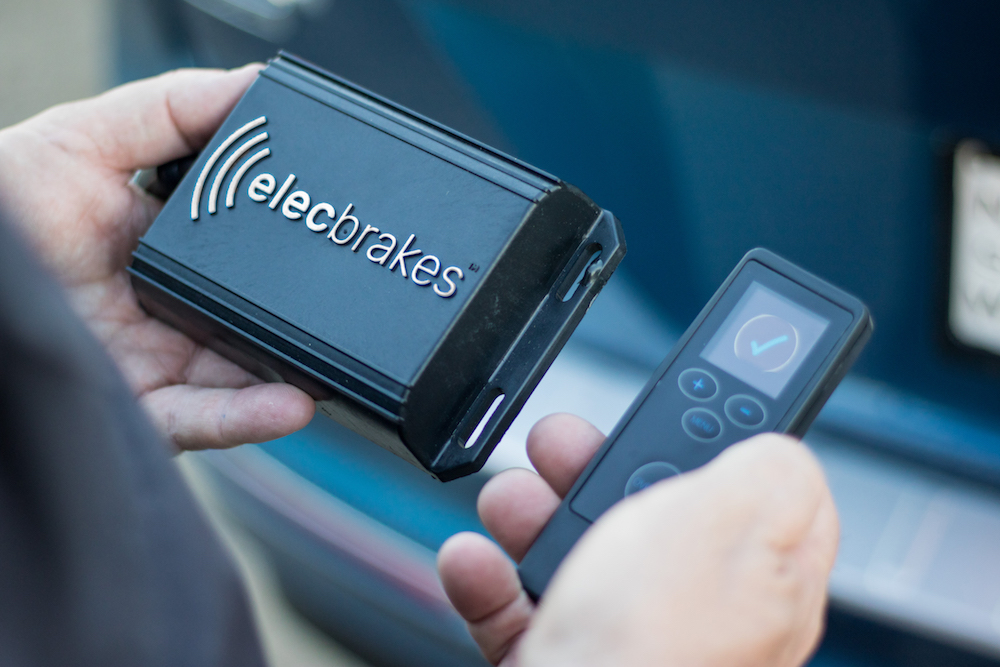 Proportional Braking System
Elecbrakes employs a high-speed microprocessor and various sensors which continuously sample the operating parameters over 1,000 times per second.
For communication, the device uses the widely adopted Bluetooth 4.0 standard, and the hardware selections yield a Bluetooth device that has long range capability ensuring high connection reliability and no dropouts under typical operating conditions. This means the device can be mounted anywhere on the trailer's draw bar with no detriment to the wireless connection.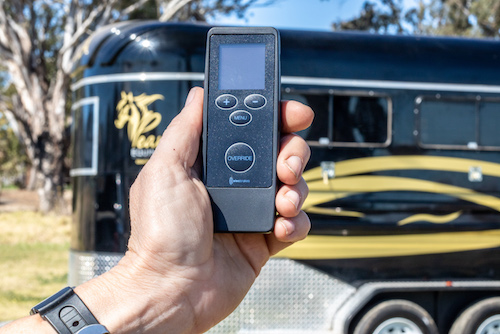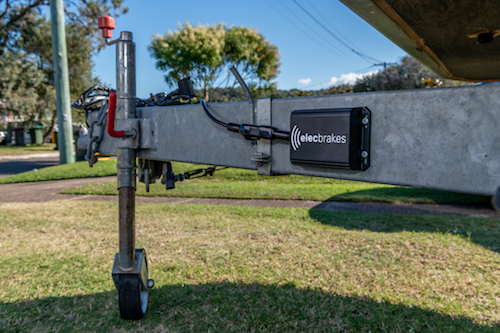 Installation Options
Trailer -Wired
The 'Trailer-Wired' model functions identically except it is spliced directly into your trailer's wiring. This means that when you connect your trailer to your vehicle you simply plug the trailer cable into your tow vehicle's socket as you would normally. This installation results in less external visible cables which provides a sleeker look. This option is popular with Perth customers using an installer.
Plug & Play
For the quickest and easiest install choose the 'Plug & Play' model. The wiring in this model is pre-configured in an external adaptor which means all you need to do is affix it onto your trailer and simply plug in to your tow vehicle's socket. This option is popular with Perth customers who are installing the unit themselves.
Get your own Elecbrakes installed in Perth today!